Overview
Located in the beautiful East coast of Sri Lanka is our second property, Passi Villas. While enjoying the sun and the sea with stunning views across the renowned beach, one could take a break to dip in the fabulous infinity pool. Take the advantage of special discounts at our sister hotel, Marina Passikudah where the water sports centre (seasonal) and food and beverage outlets are just a short stroll along the beach. This is the ideal place to relax and unwind.
54 luxurious villa type accommodations are facing the bay of Passikudah. All villas are en suite with bath. The villas are equipped with A/C, LED TV, Wi-Fi, Tea/Coffee makers in room safe and running hot water.

Following guests are Entitled in level one hotels

1 / Foreigners with Tourist VISA   

2 / Sri Lankans who hold Dual Citizenship

3 / Sri Lankan Spouse or close family members ( child, mother , farther ) who is carrying a Sri Lankan pass port accompanying a Foreign National

4 / Foreign Passport Holder with a valid residence visa  

5 / Foreign Passport Holder with Valid Multiple Entry Visa ( Specially Sri Lankans holding USA Passports with a valid Multiple entry Visa to Sri lanka )

 As imposed by the government of Sri Lanka, along with this hotel booking, there are other requirements that need to be met in order for you to obtain the Visa to enter the country.

The property will assist you with all this information. The details will be sent to
you via a message post-reservation.

Present government health protocol
is 3 PCR tests @ USD 40 per person , USD 12 Covid health Insurance per person and
Air Port Transfer in a safe and secure vehicle to the hotel.

Disclaimer: Please note, classification of level-1 properties and the above information can change based on government regulation changes. Therefore, please ensure to refer to SLTDA protocols prior to making a reservation.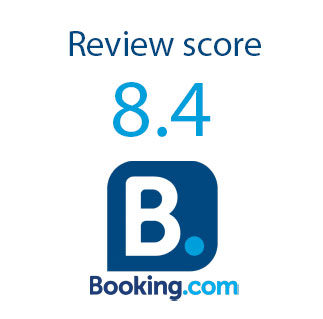 Available Rooms
What's Included

Capacity

Rooms

Price

Single Room - BB Basis

12 Rooms Available

Deluxe Room - BB Basis

12 Rooms Available

Single Room - HB Basis

12 Rooms Available

Single Room - FB Basis

12 Rooms Available

Triple Room - BB Basis

12 Rooms Available

Deluxe Room - HB Basis

12 Rooms Available

Deluxe Room - FB Basis

12 Rooms Available

Triple Room - HB Basis

12 Rooms Available

Triple Room - FB Basis

12 Rooms Available
Policies
| | |
| --- | --- |
| Meal Supplements | BREAKFAST – US$ 10.00 LUNCH – US$ 12.00 DINNER – US$ 12.00 |
| Child Policy | 00 - 04 years on FOC sharing parent's room 05-11 years -50% of the meal rate (max 02 children) sharing parent's room |
| Extra Bed | Cost of Extra Bed – US$ 10.00 |
| Check in/out time | Check in time – 1400Hrs Check out time – 1100Hrs |
| Cancellation Policy | Cancellation within 07 days of the date of arrival– 100% of the value of the booking Cancellation within 14 days of the date of arrival– 50% of the value of the booking |
| | Hotel reserves the right to advice the agent in advance to "Stop Sales" or "Go Slow" during specific periods which will impact even allocations and block bookings. |
| Tour Leader | For a group of 15 paying pax, we would grant one bona-fide Tour Leader or Guide on FOC on the basis booked. If the hotel is fully occupied, we will make arrangements to provide suitable alternate accommodation. |
| Guide | Groups of 14 pax and below, applicable Guide rate is LKR 4,500.00 per Room per Night on the same basis booked. |
| Driver's Accommodation | Accommodation for Room only basis on FOC (only on availability). Driver's Meal Rates:- o Breakfast – LKR 300.00 o Lunch – LKR 600.00 o Dinner – LKR 600.00 |
| Payment | Payment should be made on or before arrival of the Guest. |
| Tax | Please note the above charges are inclusive of all taxes and are non commissionable. |
| | Rates quoted above are subject to change without notice upon change of government regulations etc. |